ECE Voices | Welcome Event
This Welcome Webinar is Designed to Introduce You to ECE Voices!
---
Tuesday, September 5, 2023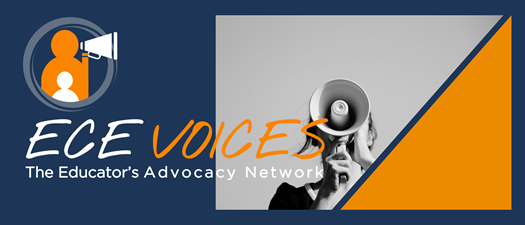 Welcome to ECE Voices!

Join us for this informative webinar and learn more about how to join and get involved with ECE Voices!
EveryChild California is pleased to officially unveil ECE Voices: The Educator's Advocacy Network, facilitated by the generous backing of the Practitioners Voice CA Fund, a fund of Tides Foundation.
ECE Voices provides peer-led mentorship to educators and the opportunity to develop regional plans with their networks to engage directly with policymakers and legislators at the local and state level. These engagement opportunities range from emailing to support letters to attending and testifying at hearings, and much more. The network was intentionally and thoughtfully created, keeping in mind that everyone at all comfort levels deserves an opportunity to participate. We know the importance of educators' stories and perspectives in shaping policies. Legislators are asking you to join these important meetings and hear directly from you.
We look forward to standing alongside you to make a difference for providers and families in California.
Agenda
Welcome!
Overview of ECE Voices