ECE Voices | Meet and Greet Region 5
ECE Voices Region 5 in-person meeting. This meeting is open to all.
---
Tuesday, January 16, 2024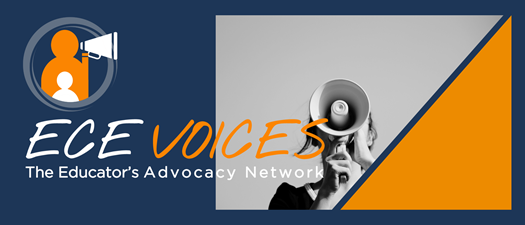 Join Region 5's ECE Voices Lead Advocate Jessica Kranz, Chief Compliance Officer at Go Kids, Inc. for a chance to meet your representatives and their staff. Learn about their priorities for the upcoming legislative session and share your experiences with them. This is a wonderful opportunity to start building a relationship with them that will help when advocating for the ECE field.
Come prepared with your own personal stories from the field. How is the child care field doing? How are your staff and the families you serve? Do you have suggestions for policies that can help improve the child care field in California?
Event Details:
Tuesday, January 16th
9:00 am to 11:00 am
Breakfast provided
Hosted by:
Jessica Kranz, Chief Compliance Officer
Justina Erpelding, Advocacy Organizer
EveryChild California
Location:
Go Kids, Inc.
140 Westridge Drive, Suite 101
Watsonville, CA
Agenda
Welcome!
Meet Lead Advocate Jessica Kranz with Go Kids, Inc.
Meet your EveryChild CA contact, Justina Erpelding
Meet your representative or their staff
Possible Site Tour
For More Information: